Steve's Record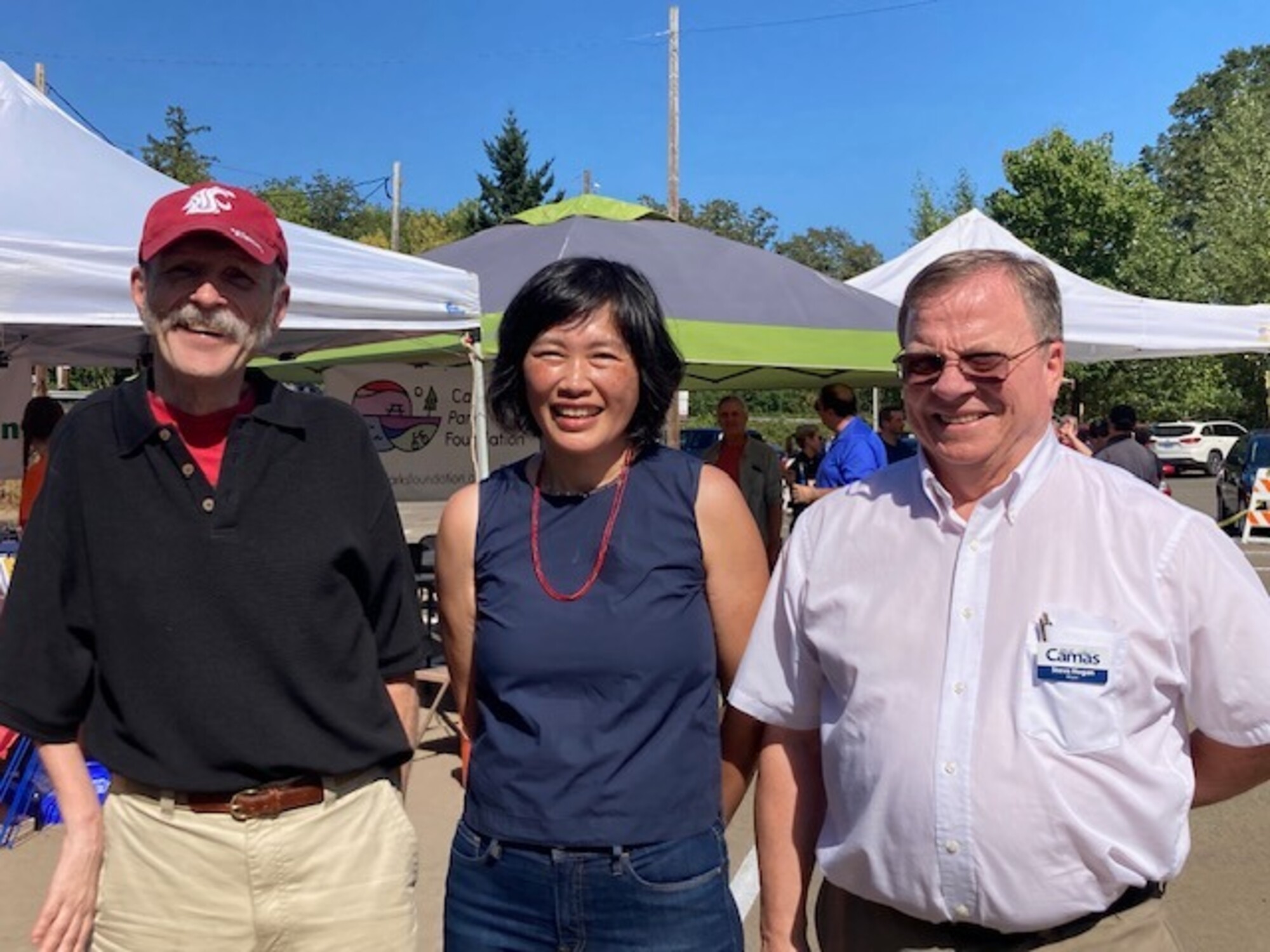 In his short tenure, which began November 23, 2021, Mayor Hogan has already achieved major successes in public safety, protecting our natural resources, enhancing public facilities, and sustainable development. His business and government experience (including over 40 years of business management and 16 years on City Council) prepared him to hit the ground running.
Keeping Camas a Safe, Livable, Beautiful City
As Mayor Hogan moved forward on long-term planning for our beautiful city, Camas was ranked among top U.S. cities for key factors such as safety and livability.
PLANS & IMPROVEMENTS
Finalized the North Shore Subarea Plan to ensure the area is developed responsibly. Learn more here.
Initiated the Downtown Camas Subarea Plan to develop a template for how our downtown will remain the heart of Camas for the next 50 years. Learn more here.
Established the Lake Management Plan for Lacamas, Round, and Fallen Leaf Lakes to develop a long-term strategy for lake cleanup. Learn more here.
Overseeing Lacamas Lake Water Quality three-year study (expected completion: September 2023).
Supported the Camas Library with legislative lobbying that secured significant funding for future plans and upgrades.
Championed the Riverside Bowl Skatepark renovations and modernization.
RESULTS & RECOGNITION
Making Camas Thrive
A PLANNER & AN ACHIEVER
Mayor Hogan insists on an inclusive and open planning process. He believes in transparency and public involvement in decisions that impact residents and shape our city's direction. Some examples:
At every step, Mayor Hogan seeks sustainability and a long-term perspective. This helps ensure that steps taken today will set Camas up for long-term success.
Just as important as planning is implementation. With experienced leadership, plans are being implemented for our community, including the North Shore Subarea Plan and Lake Management Plan.
RESULTS & RECOGNITION
Camas's careful planning, balanced growth, and award-winning fiscal responsibility have been widely recognized during Mayor Hogan's term.
EFFICIENT, EFFECTIVE GOVERNMENT
Mayor Hogan has leveraged his management skills to set a new standard for staff, resulting in improved service for our community. He has also filled key positions to keep our city running efficiently.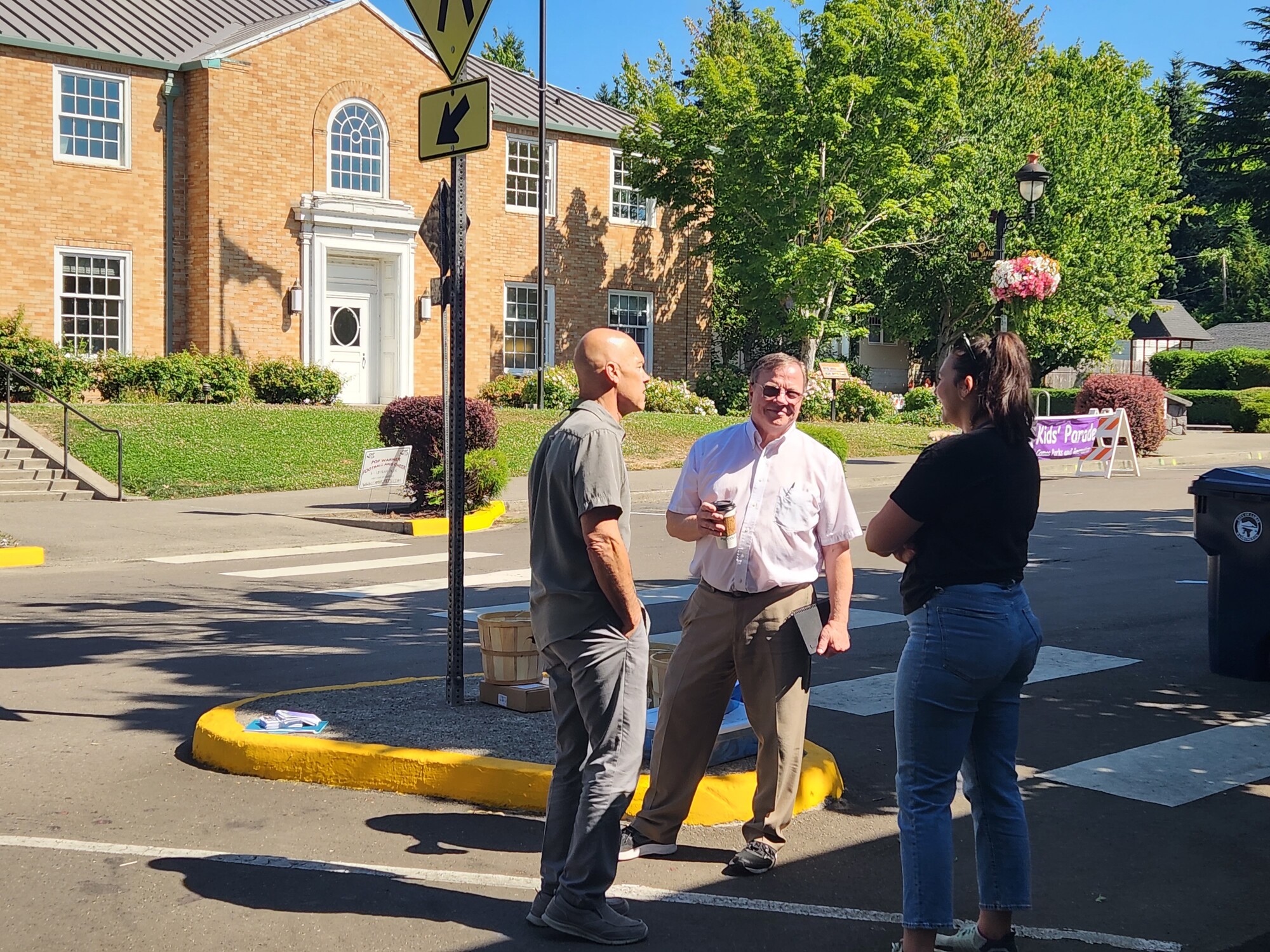 Established a new work culture prioritizing teamwork, service, and agility.
Empowers staff to reach higher standards and has rewarded initiative.
Filled five strategically-important positions left vacant by his predecessor (police chief, fire chief, city administrator, IT director, community development director).
Healthy Partnerships
City governments can't do it all. Partnerships play a crucial role in our city. They pool resources, share responsibilities, leverage funding, and solve problems. Mayor Hogan's focus on healthy partnerships has enhanced Camas's sustainability and well-being. Click here to learn more about Mayor Hogan's successful partnerships that led to improved school safety, reduced homelessness, multiple state funding grants, and much more.
Camas Schools
Clark County
Washington State Legislature
U.S. House, Senate, and Commerce Department
Port of Camas-Washougal
Columbia River Economic Development Council
Washougal and other area cities
Private and non-profit sectors